Getting ISO 14001 Consulting in Ohio (OH)

ISO 14001 is the world-renowned international standard for the establishment and the building of an EMS or an Environmental Management System. In case you're not aware of what an EMS is, it simply is the collection of practices, processes, and regulations that businesses and companies need to follow and abide by proving their care and their thought to the environment.
But, the ISO 14001 is far from just being an EMS. It is, in fact, the standard on how an EMS should be created! Therefore, it's what organizations and businesses should follow as regards the creation of an EMS!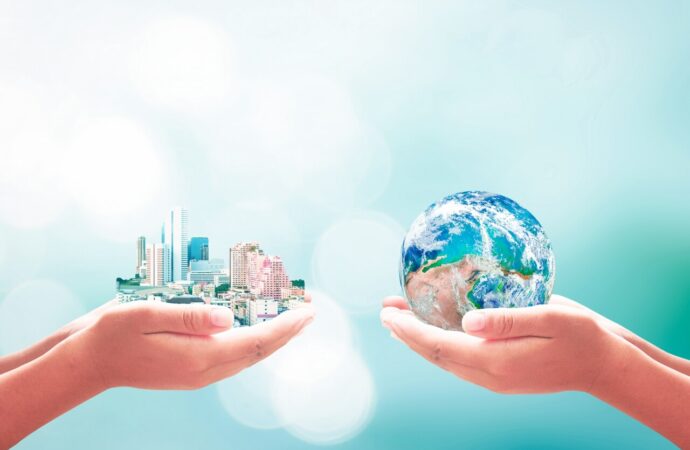 Getting ISO 14001 Certified
---
To be an ISO 14001 certified company means that your business or your organization is in full understanding that their procedures and processes must be in conjunction with how they would conserve and preserve the environment.
Basically, the ISO 14001 standard is the set of rules, regulations, and practices that point towards how businesses or organizations need to implement the system of how they can decrease their carbon footprint levels and environmental impact.
Is ISO 14001 For Your Business or Your Organization?
---
The ISO 14001 standard is a standard that is not only driven to a particular business or industry. As a matter of fact, if you're a business involved in the commercial, manufacturing, industrial, medical industries, and so on – you could find many advantages of becoming certified against the ISO 14001.
So, it's not a matter of whether or not the ISO 14001 standard is for you, but how you would use it to your advantage against other competitors and other businesses in the same industry as you are in.
Where Can You Get the Best ISO 14001 Certification?
---
 Should you be here in the state of Ohio and you're looking for a company that you can fully trust and bank on, there's no other company to trust but us here at IQC the ISO Pros of Ohio.
For years, we have been the sole ISO 14001 certification and auditing company relied on by businesses, organizations, and even entrepreneurs who are starting in the industry!
Thanks to the determination of our people and the never-ending support we get from our clients, we progressively become better and evolve in the industry!
No – we're not the only company that can handle ISO training, documentation – to ISO accreditation and certification! We follow the practices recommended in the standard and we abide by all the rules and regulations of the standard that you are looking to be certified against!
Get a Free Quote!
---
Don't worry about how much budget or how much money you need – we at IQC the ISO Pros of Ohio will be the only ISO certified company capable of providing all the services you require!
Work with us and experience world-class quality ISO 14001 practices! Be given the chance to get the best and the highest quality of ISO training to ISO certification!
Contact us now and get a free quote in a few hours!
IQC The ISO Pros of Ohio can help you implement, train on, consult, and have your company and/or organization certified on the following ISO Certifications:
If you want to enjoy the above-listed benefits, contact IQC the ISO Pros of Ohio, now. Our services are accessible in all of the below-mentioned cities: